Sheet Metal Fabrication eBook
Sheet Metal Design Guidelines eBook [Download]
Our sheet metal design for manufacturing eBook is an essential guide for anyone looking to design parts that can be manufactured faster with less back and forth. This ebook provides an overview of best practices in sheet metal design of features and common design elements, including hems, offset, notches & tabs, welding, corners, uniform thickness, and more. If you're a sheet metal designer, this eBook is an essential resource for you.
SOLIDWORKS Tech Tip Videos with Dave Pincince
Certified SOLIDWORKS Associate in Mechanical Design
Dave Pincince has been in the metal fabrication industry for over 25 years, starting at his Dad's shop in the deburring department when he was 19 years old. A 13-year SOLIDWORKS veteran, Dave has been using computer-aided design software to allow him to visually demonstrate to customers how sheet metal is designed and how it can be used effectively for ease of fabricating. Dave enjoys working with customers on their projects and sharing his knowledge of sheet metal design concepts with engineers to help them reduce costs and create a smooth and frictionless fabrication process.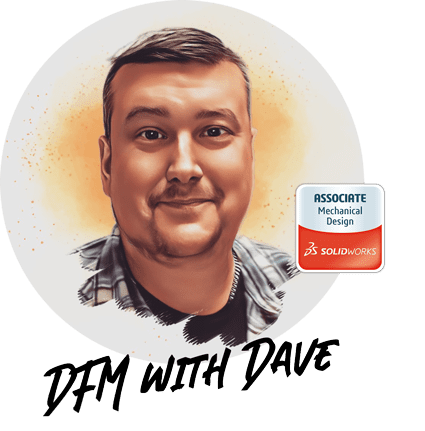 Sheet Metal CAD Tooling Library
Say goodbye to the tedious process of designing basic sheet metal features from scratch. Our 3D tooling library empowers mechanical engineers and product developers to accelerate their design process by providing pre-designed tooling options. Focus on the creative aspect of your projects and deliver exceptional results faster.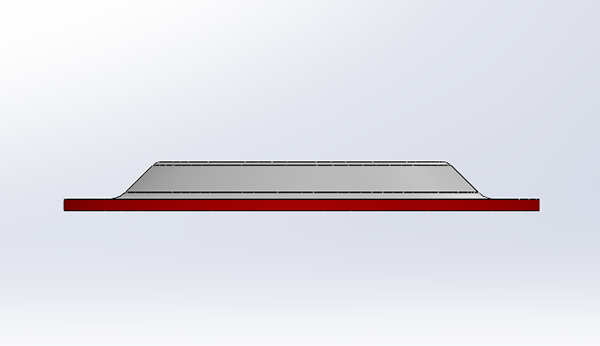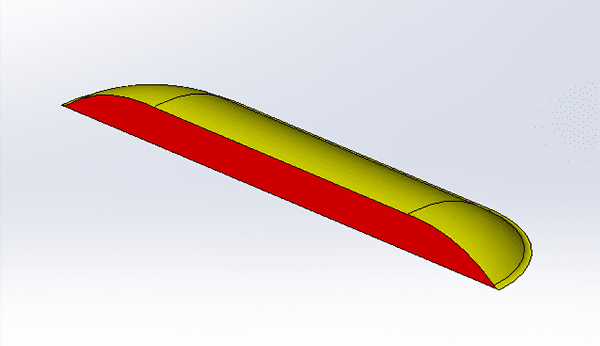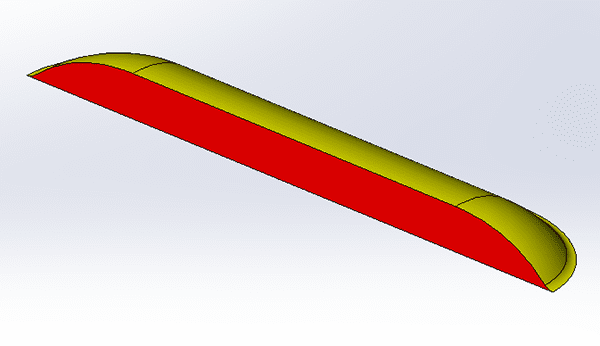 Charts and Reference Sheets
Sheet Metal Bend Gains Chart [Download]
At Approved Sheet Metal, we aim to make your life (and ours!) easier. We created our own custom sheet metal bend gains chart so engineers and metal fabricators can always be on the same page. This information is our secret sauce, but we're happy to share it with you.
Sheet Metal Hardware Hole Sizes [Download]
Approved Sheet Metal is always looking for ways to improve the customer experience, so we created a handy hardware hole sizes chart for product developers to reference when designing custom sheet metal parts. We recommend using this chart for your drawings so that we can get your hardware inserted correctly the first time.
Sheet Metal Hardware Reference Sheet [Download]
Engineers commonly default to using steel hardware for their custom sheet metal parts—and it's easy to understand why. Steel hardware is the cheapest and most ubiquitous option. If you have a steel part or a part that will be powder coated or zinc plated, steel hardware is a viable solution that will definitely save you some money. When you're dealing with certain materials or processes, standard steel hardware can actually be detrimental to your parts.
Sheet Metal Design Centric Blogs
What if you could design the most common sheet metal part features faster? With our Sheet Metal CAD ...