If you're looking for information on design for manufacturing (DFM) for sheet metal fabrication, you've come to the right place. Our blog is packed with articles on everything from how to design parts for manufacturability to tips on choosing the right material, weld type, hardware, and more for your project. Whether you're a design engineer or a buyer of custom sheet metal parts, we're sure you'll find something interesting here.
Looking for information on a particular precision sheet metal topic not found in our blog? Use the contact us form and submit an idea!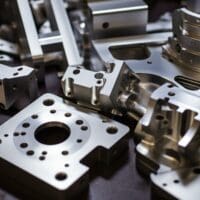 November 15, 2023: Approved Sheet Metal, a leading custom sheet metal fabrication company based in Hudson, New Hampshire, ...