Sheet Metal Hardware & Fastening Suppliers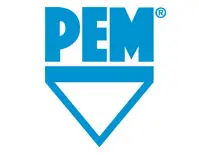 Penn Engineering
A global leader in fastening solutions, PennEngineering companies provide fastener and fastener installation design and product solutions worldwide for diverse industries, including electronics, computer, data/telecom, medical, automotive, marine, aircraft, and general manufacturing.

Southco
Southco has built an unmatched portfolio of access hardware solutions, through innovation and strategic acquisitions. Offerings include over 25,000 standard catalog products and more than 50,000 custom products that have been created to meet customers design needs. In order to meet the ever-changing needs of customers, Southco has built and invested in a strong global footprint of technical sales, marketing, engineering and manufacturing operations throughout the world.

PENCOM
The company offers precision machining, turning, milling, screw machining and stamping for prototypes and high volume production. These processes are used to manufacture captive screws, inserts, latches, spacers, self-clinching nuts and other mechanical hardware, including ejectors and handles. It also produces electro-mechanical components, such as switches and connectors, and thermal management components, such as custom heat sinks, heat pipes and ducting.
Sheet Metal Industrial Supplies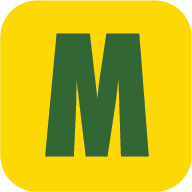 McMaster-Carr
McMaster-Carr Supply Company is a private, family-owned supplier to industrial and commercial facilities worldwide, specializing in next day delivery of Maintenance, Repair and Operations (MRO) materials and supplies. The company is based in Elmhurst, Illinois and has distribution branches in Robbinsville, New Jersey, Santa Fe Springs, California, Atlanta, Georgia, and Cleveland, Ohio. McMaster maintains over 480,000 products in their catalog. McMaster-Carr offers a collection of mechanical, electrical, and utility hardware not usually located from a single source.

MSC Industrial Supply Co.
MSC is one of the best industrial supply solution for customers, they are one of the easiest, simplest, and most efficient places to find and buy industrial supply products. They have the most products in stock anywhere and they guarantee shipment the same day. MSC customers are backed by a name they can trust.

Grainger
Grainger helps customers save time and money by providing them the right products to keep their facilities up and running. Grainger's customers are 1.8 million businesses and institutions in 153 countries. While each customer has a unique facility to operate and a different problem to solve, our customers all share the same requirement: when they need one of Grainger's products, they often need it right away.
Sheet Metal Material Suppliers
Yarde Metals
Yarde Metals carries a multi-metal inventory specializing in aluminum, stainless, carbon steel and brass in a wide range of standard, unique and hard to find sizes. We don't just take orders; we develop partnerships with our customers. We listen to their changing needs and find solutions to help them compete. Yarde offers a variety of modern processing services to ensure quick turnarounds and fast deliveries. We adhere to universal quality standards by maintaining ISO 9001:2015 and AS9100 Rev D certifications. Our greatest asset is our team of 600 highly motivated associates. Every Yarde associate plays an essential role in keeping our customers happy and loyal.

McNICHOLS
A leader in providing Perforated Metal, Expanded Metal, Wire Mesh and other Decorative Metals, as well as a full line of Grating and Flooring Products. Their loyal customers continue to rely on their experience, vast product inventory and shipping options to produce the right solution for their projects.
Perforated Metals Plus
A full service distributor of various metal products. As the name implies, they stock perforated metal and offer a whole lot more, from additional metal products including wire cloth, expanded metal, and bar grating, to the fabricating and finishing services that are often performed to turn these materials into solutions.